It is common for vehicle owners to ask about the best price auto salvage in the area because everyone wants to get value for money. However, it could sometimes be challenging, depending on the reason you need them. Rather than letting your vehicle sit idly because of the cost repair, auto salvages present an affordable way of fixing your vehicle and you can do so in style.
Ideally, you would want to get the best quality used part for your vehicle or perhaps, you want even to sell or a buy a junk car. The most important thing is that you do so at a reasonable price. Before dealing with auto salvages near you, there are certain things that you must know. The tips below would help you out through the process.
The Most Important Things to Know
Location
The United States has several auto salvage yards in its individual states, but first, you need to know the ones around you. The step may sound basic but perhaps could even prove to be the most important. Find the location and contact information of the junkyards. Some locations may have generally pricier lists than others may, as not all areas are the same in the country.
Compare prices
After narrowing your options to the junkyards in your location, you would want to know the differences in their prices and the reason why. This is important because not all auto salvage yards are the same. They may have different vehicles in their catalog, so even a lower price does not mean a better vehicle. If the junkyard has an online inventory, then it is very easy for you to check what they have in stock and their price list.
Model of the car
If you want to get a junk car, then you must always bear some things in mind. Details of the car, its characteristics, year of production, the extent of damage, and warranty, all influence the price of the car. The less commanding any of these qualities are, the better you can negotiate for a good deal.
Car rotation
The best price auto salvage near you would ideally have more frequent car rotations. This means that new vehicles should be coming in every day or at least, almost every day. So if you discover that the junkyard's inventory is relatively constant, then you should be cautious. You would want to have a variety of cars and their parts to choose from.
You can negotiate
While most junkyards claim to have fixed prices, you could always find your way around a couple of bucks. Always bargain for a lower price. There is no harm in trying. You could save a few more bucks with this approach.
Find the yards with the clauses
Some autos salvage yards advertise as "U Pull It". If you see this, then you should know that they are willing to settle for lower prices if you can pull out the parts that you need with your own tools.
Reputation matters
Go for trusted salvage yards with great customer reviews. Beware of deals that seem too good to be true. If an auto salvage yard offers you extremely low prices for a part, it may be that it is already substandard and not good enough. You aim to get value for your money.
What part to purchase
The prices of car parts vary. Since there is no baseline price for junkyard parts, you should consider what you want to buy. Most salvage yards buy brakes, tires, batteries, mirrors, and interiors as they all have a great resale value. However, some things are better off new. Spark plugs, starters, alternators, are some examples.
Warranty
Used auto parts should have some form of warranty. The best price auto salvage yards usually have to carry a warranty on their part, which could range from a few weeks to a few months. This helps to build trust between clients. You do not want a situation where the auto part stops working as soon as you start using it.
Are You Looking To Sell Your Car?
If you fall under the category of people who want to get rid of their vehicle, then at the very least, you should know what junkyards check out when purchasing these cars. The best price auto salvage here would then mean the salvage yard that values your car the most. However, this depends on a couple of factors:
Parts in high demand: If your car belongs to a popular brand, then it is great because the parts would be compatible with many vehicles and it means good value for the salvage yard. Occasionally, luxury cars may be in demand.
Are you towing the car: If the yard is going to be towing the car for you, then the bills are on you.
Vehicle Title: Ensure that you have the title of your vehicle with you. If you do not have, the salvage yard will need to make one, and that means less money for you.
Condition of the car: Mileage, missing parts, rust, all affect the price of a vehicle. You can call select junkyards online so that they can give you a quote.
Are You Looking To Buy A Junk Car?
The junk car industry has experienced a growth spurt in recent years. More and more people are adopting the idea of buying junk cars either for their parts or for use. Before buying a junk car, you need to reach out to the best price auto salvage near you.
Having made your research on the vehicle of your choice, ensure that you request for the original papers of the vehicle. The auto salvage that you are buying from should be a certified and licensed one.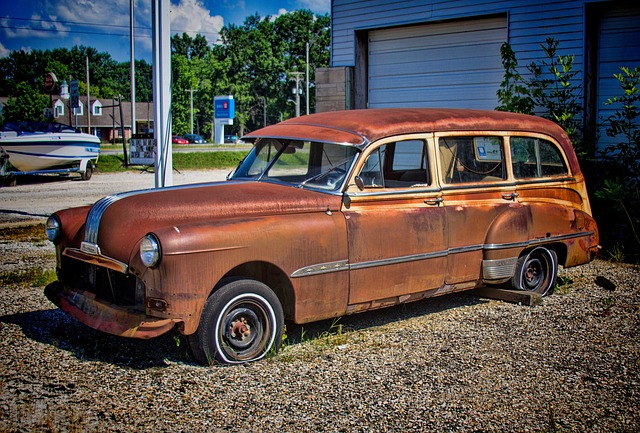 Final thoughts
Finding auto salvages yards near you is a better and more affordable way of maintaining your vehicle. You do not experience the hassles of wrong orders, shipping delays, extra shipping costs, and failure to meet the required specifications.
Before visiting any local auto salvage yard around you, you should visit their website if they have one. Compare the prices of various websites and check out the deals that they have. Junkyard car parts could be enjoyed for a long time. However, research is key.
Sometimes, the best price auto salvage does not mean the lowest possible price. Rather, it means getting the most value of what you need at the most affordable rate. If all the tips discussed in this article are followed, then you can hardly go wrong with auto salvages.