Junkyard Parts Online – When we buy a car, we promise ourselves to drive it safely. Every person wants to live in a perfect world where cars do not break. Even if anything happens, we dream if it can be fixed with magic the same as those fairy-tale stories. But in this real world, you never know when your vehicle may suffer damage. With the increasing traffic on the road, vehicle accidents have been a part of our routine life. However, you cannot always run to the service stations to fix your car. When you are more interested in saving a few dollars, it is good to fix the issue yourself.
Yeah! It is possible to follow DIY procedures to fix some basic troubles in the car. But, in order to execute such repair or replacement of a broken car, you may need some parts from the junkyard. Don't worry! There is no need to spend several hours to find junkyards in your city. Rather, you can simply place an order online, and the entire collection will be soon delivered at your doorstep.
Trusted tips for finding junkyard parts online:
It is not always possible to invest in new parts to replace broken ones. They are usually too pricey, but you can save a considerable amount by finding junkyard parts online. Those who are shopping auto parts first time through online junkyard might be a little confused about how to do this task. Well, below we have highlighted a few simple tips to help you find junkyard parts online.
Do some research
There are two most common platforms that shoppers may visit online to find essential junkyard parts online. The first option is Car-Part.com, which is known as the largest database for used auto parts all over the world. Secondly, you can visit eBay for various remanufactured and new auto parts.
When you are initiating a search from the USA, it is first important to select your preferred distance to locate the sources. It will help you know the adequate prices of the auto parts in your area. On eBay, you can shortlist your orders based on shipping convenience and lowest price range. Make sure they can deliver the product within lesser time.
Verify details:
Even when you are initiating the search online, it is important to call your selected dealership to confirm the availability of the specific auto part. Pre-confirmation before placing an order online is essential to avoid any kind of trouble at a later stage. Also, experts reveal that some engines need unique parts for repair; it can be sensors, modules, computers, or even the basic items such as starters and alternators. No matter which part you are ordering online, prefer to verify all details on call prior to placing an order.
Be genuine with negotiations:
The chances are you may find some retailers are selling auto parts at a higher price as compared to others in the same geographical locations. But before you take any decision in a hurry, it is important to ensure that you are comparing the same products in both junkyards. Note that the price for a 200,000 miles engine may be different when compared to a 20,000 miles engine. You cannot expect them to be the same price.
Try to do some homework and detailed research on Car-Part.com platform; it will help you to make appropriate and peaceful decisions.
When you communicate to the retailer in a nearby junkyard, don't try to fool him by telling wrong comparative prices. They have access to the same sources online and may find the truth instantly.
Try Craigslist or eBay:
It is possible to find many budget-friendly deals on eBay and Craigslist platform. Although some people don't like Craigslist for its chunky layout and bad reputation; however, this website can help you save more time by making good resources and listings available online. By paying only $1, you can also avail a print of the classified paper. Make sure you initiate your search for the right auto parts online and compare available options from sellers around your area. The used parts are usually available at low prices, but these online platforms can help you shortlist the junkyards in the city with ease.
Apply coupons:
You may find some parts too expensive online, but it doesn't mean that you have to buy them with the same listed price tag. It is even possible to enjoy heavy discounts by applying some coupon codes. The Internet offers the best buy solutions for all used auto parts. At the same time, you can enjoy extra perks in the form of free delivery and limited lifetime warranty as well. This option is so true for fluids, batteries, and filters online.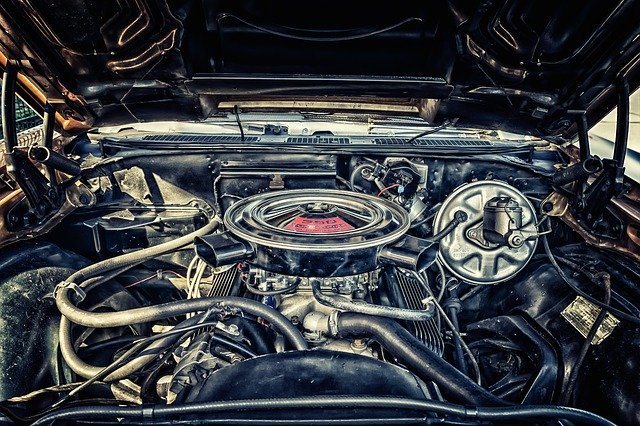 Check forums online:
In case if none of the available options helps you to locate the best junkyard parts online in the USA, it is good to take help from enthusiast forums online. If you own vehicles form big brands such as Porsche or BMW; these forums may help you better. It is possible to put your questions online, and some experts will provide you the best solutions for all that you need to repair your car.
While initiating a search for auto parts online, the buyers need to be very much specific about what they want. Generally, the same auto parts have to verify features in different vehicles. It may differ in terms of size or design. So, you have to search exact part numbers online to close the best deals. It is important to avoid wasting huge amounts on the wrong parts.
It is better to take help from the store representative as they have better knowledge about auto parts. They can help you locate the right part for your broken vehicle. Also, be clear about the store policies and return options; it is important to stay safe from hassles associated with returns and refunds.
When you are sure about the type of auto part and the seller policies, it is good to apply coupon codes and purchase your item. They will soon ensure delivery of the ordered auto parts at your doorstep.