Salvage Yards In Miami That Buy Vehicles – Everyone knows that when thinking of getting rid of an old vehicle, one automatically thinks of finding a salvage yard or a junkyard. The trick comes in when identifying one that is close to you and can solve your problem in a matter of hours where possible. There are numerous salvage yards in Miami that offer this service and make the process as easy as pie. Want some tips on where to look? Here are a few places you can get this service readily available in Miami, Florida.
Prestige Junk Cars
If you are stranded on where to sell your junk car then look no further than Prestige Junk Cars. One of the top-rated salvage yards in Miami-Dade County. It doesn't matter whether the car is running or not, they will buy it from you. This family-owned business specializes in buying everything ranging from junk cars to used ones to wrecked and salvaged ones. They are ready to offer the best cash in town for your old vehicle. They are ready to handle all the paperwork and have a fleet of flatbed trucks ready to tow the vehicle from your place to theirs. The best part is, all these services are offered for free. Give Prestige Junk Cars a call today and get a head start on the process.
Bud's Used Auto Parts
This family-owned business has been in operation in South Florida for the past 60 years and is still going strong. They are known for paying top dollar for used vehicles making them one of the most trusted names in the business. In the interest of saving you some time and hassle, all you need to do is get in touch with them and get started on making the trade-off. They boast staff who are bilingual and as such this gives them an edge to enable them to handle both English and Spanish clientele. Never fear, for the solution is much closer to home than you expected. Give Bud's Auto a call and get your used vehicle needs sorted.
US1 Parts
This company is proud to serve the community in South Florida for the past 30 years and counting. They value a customer's time and thus believe that the process of selling a used vehicle should be as easy as possible. In order to keep the good name of the business this friendly auto-recycler works on being one of the best in the business for anyone out there in need of their services. Do not fret, getting rid of your old vehicle has never seemed much easier than it has when using the capable services of US1 Parts.
Dolphin Used Auto Parts
This is another family-owned and operated business that has been in Miami for over 15 years. They work hand in hand with insurance companies, adjusters, the general public and other businesses. Being members of the Automobile Recycler's Association (ARA), the Florida Dismantlers and Recyclers (FADTA) and even the Better Business Bureau, Dolphin Used Auto Parts are working towards saving the planet one old vehicle at a time. Every part of the vehicle can be recycled. They brag years of quality service hence giving them a name in the business. If you live in Miami, Florida and are in doubt about where to take your old vehicle, then ring up Dolphin Used Auto Spares and they will take this predicament off your hands.
We Buy Junk Cars Cash
Used, totaled, junk; it does not matter, they will buy it. Junk Cars Cash buys all kinds of makes and models of vehicles from all over Miami for anyone willing to trade them on. The process is made absolutely hassle-free. They guarantee instant cash offers once an inquiry is made via call or online. From when you enquire about the possibility of selling your car to the point where you end up with a cheque in your hand, their main task is to get the job done as easily as possible. Most transactions can be completed within 24-48 hours. Anywhere from Miami Beach to Glenvar Heights, Coral Gables to Westchester, if you need the service then Junk Cash Cars is ready and willing to help.
Junk For Cash Cars In Miami
This is one of the best ways to get rid of junk cars in Miami. You would not want to have an old car taking up space and ending up as a liability just by sitting on your property. Trade this in for some cash where Junk for Cash Cars guarantees top dollar in the business. No rip-offs in sight, just simple business where you walk away satisfied with the service provided to you. South Florida locals now have an easy way to work around getting rid of old vehicles. The process is easy, convenient and ends with you making a reasonable amount of money at the end of it all.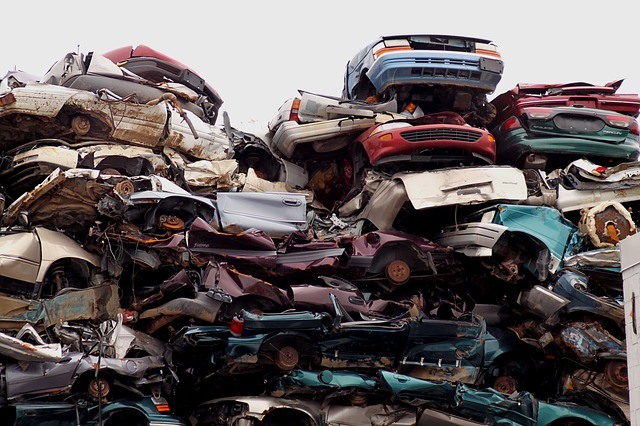 Buy Junk Car Miami
This business believes in honesty and reliability to make the process of selling a used vehicle easier. They get to handle all the paperwork involved with the process and tow the car away for free making it less arduous to the client. Once you give them a call, they will be at your residence within an hour to start the process. Located in Miami, Florida this business specializes in buying old cars and selling used parts where possible as well as recycling old parts. Buy Junk Car Miami will buy any car that has an engine, transmission and a set of wheels on it. Their drivers have 20 years of experience in the junk car industry and can capably handle your old vehicle during the trade.
Get Started
Selling an old vehicle to salvage yards does not have to be a long, arduous process. Now that you have some pointers on where to look, you can get started on getting rid of that piece of junk. You are welcome.